Keys... that's the first thing people lose with trunks! It's rare to find a trunk with its key.
The lock also has its history. Before the royal edict of 1560, only the locksmith had the right to affix a lock on the trunk. The trunk maker wasn't allowed.
Later, we will often find the logo of the trunkmaker on the locks of the trunks (sun, lion...). The luxury trunkmakers will then have their locks marked with their names.
If we go back in history, we start with the wood-box-maker, trunkmaker defined by the Encyclopedia of Diderot and D'Alembert: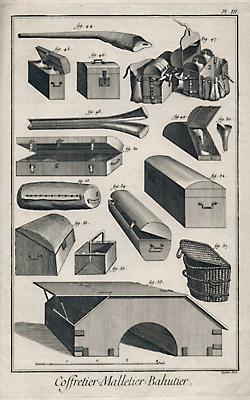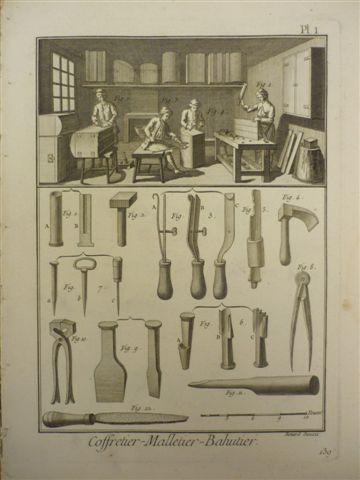 At our workshop, we are experts to open the locks of trunks.
Youtube link to view Louis Vuitton lock repair video:
and
Ihere, you will also find, in our blog, the article that covers the history of the Louis Vuitton trunk locks :
https://www.la-malle-en-coin.com/en/the-blog/list-of-articles/2514-history-of-locks.html