We had the request of a customer who likes beautiful objects keeping in their original state
This is a Moynat curved trunk, from the beginning of the 20th century.
The trunk seems to be tired, find below the statement report before restoration and the result of our work.
- The canvas is floating (unstuck)
- 2 edges from leather angles are totally destroyed
- One corner is missing
- The handles are damaged
- The leather hinge is destroyed
The metal is rusty, the slats below are partially missing
Finally, the interior is almost totally missing.
Customer request: Restore the trunk, retaining the original appearance and color, initials and stable bands.
Do as new the interior, in a neutral way.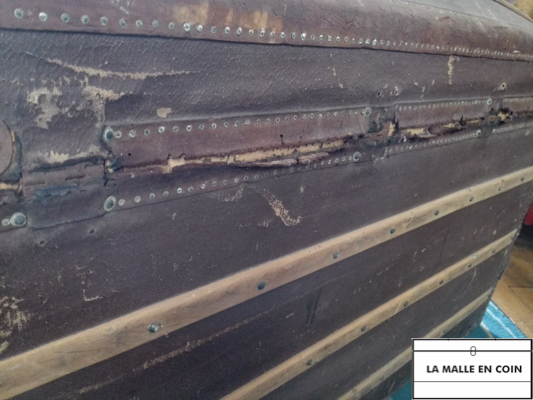 During the restoration
- The brass has been cleaned (without acid product) then polished
- Torn leathers are reconstituted and / or grafted and then fed
- An identical brass corner is canibalized on a trunk of the same period
- Missing nails are completed
- The leather handles are redone
- The leather hinge is remade
- The interior is remade
- All the original markings are kept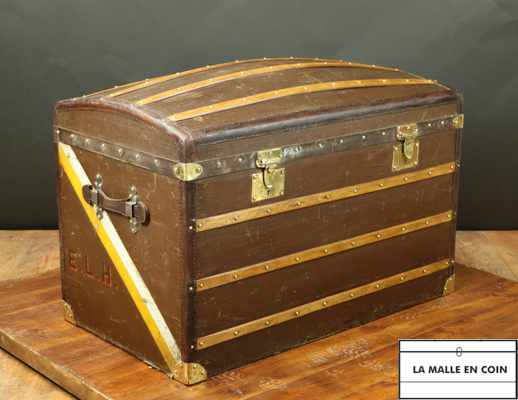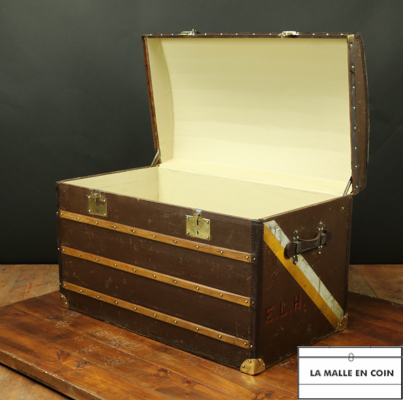 You can also watch the video