This series of videos describes and shows how we made the striped curved trunk below
All manufacturing is done according to a traditional method.
Wood is a species used in the USA around 1860.
The assembly is made of glued joint wood, as at the time
The tools and methods are similar.

The first step is to build the lid


Then we create the lozine and the canvas outside
and finally, we put the jewellery on it
The final result is :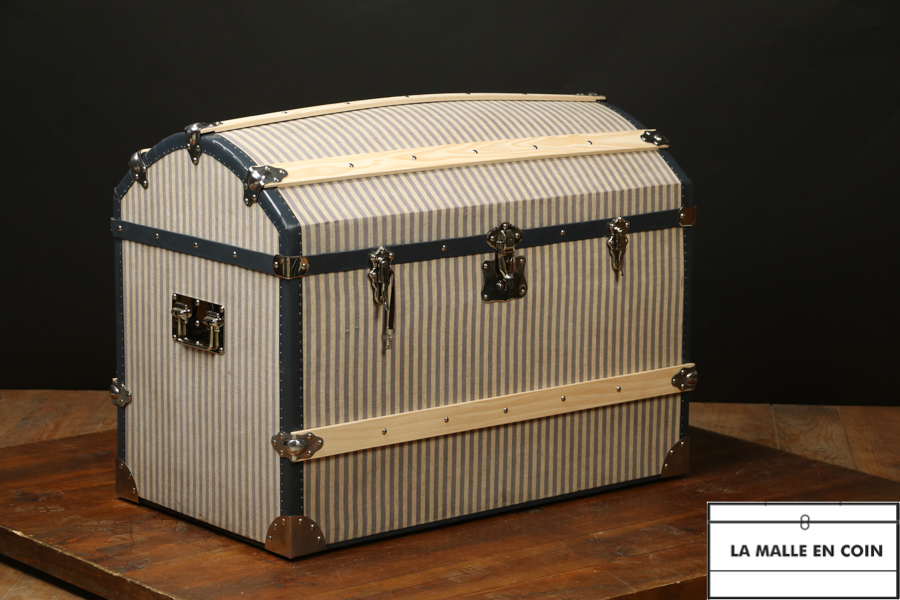 x