If the restoration of exceptional pieces is our daily life, there is an exercise that we particularly appreciate:
Build-on-demand trunk manufacture.
In this article, we present an example where we create a prototype with 2 new techniques:
The jewelry is in solid brass
In this first example, we built a branded trunk : AUX ETATS UNIS
Creation of a trunk, that includes 2 new technics.
The brand image is not printed but created in a hollow, with a numerically controlled machine, and then we painted it.
Lozine is INCRUSTED, flush with the wood and not just above it.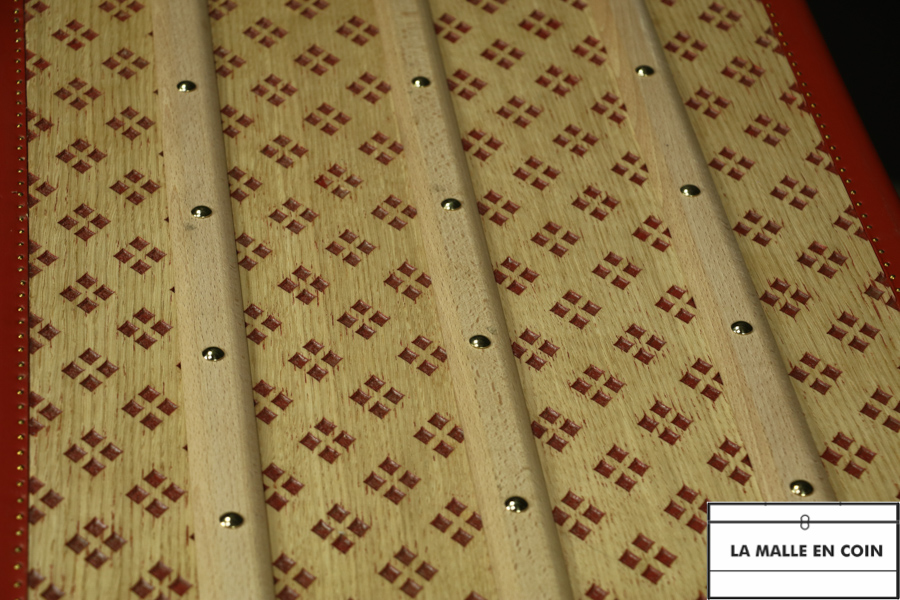 If the subject interests you, we filmed the manufacture of this trunk.
Find it on our Youtube channel