Page 3 of 8
CHAPTER 2: GEORGES VUITTON, THE IRON-HANDED HEIR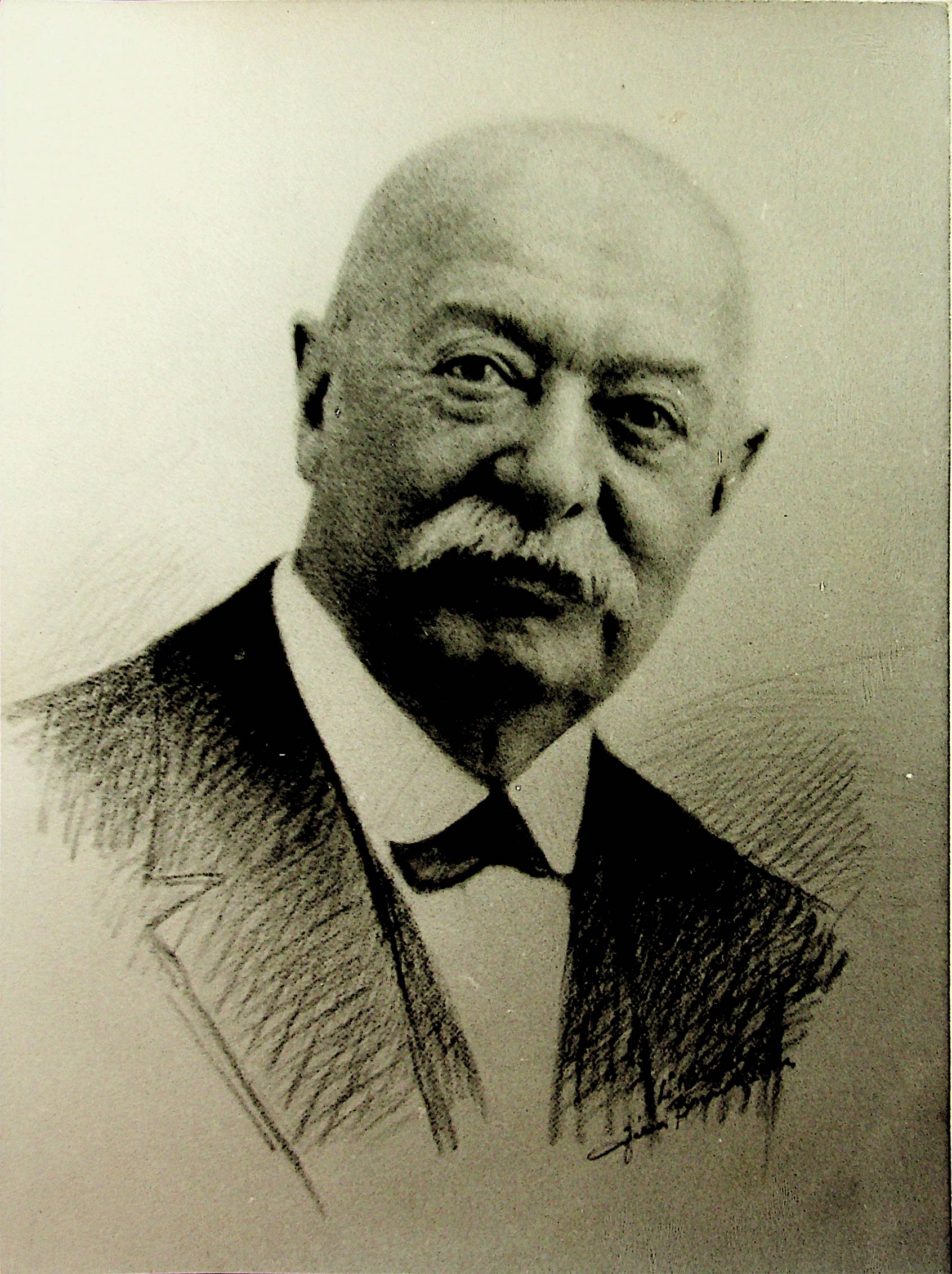 Portrait of Georges Vuitton.
Born in 1857, Georges Vuitton, from childhood, walks around the corridors of the Asnières workshop. Like his father whom his employees used to call "Monsieur Louis", Georges is called "Monsieur Georges" by the employees of the workshop. In 1872, Georges Vuitton is sixteen and he comes back from England, where he attended courses at St. Clement's Eden House School. His father believes that two years of study are more than enough and that his son will be more helpful in the family run company in Paris. He will join once more the Asnières workshops on 2 January 1873 as an apprentice. He successively learns the trades of packer, joiner, seller, delivery man, cashing agent, he learns how to use the smoothing plane, the jack plane and the rasp.
Louis decides that it is time for Georges to take over the management of the Louis Vuitton boutique so that himself can concentrate on making new models. Georges is introduced to the suppliers, customers, business relations and will accompany his father during several months to all his business meetings. On 3 November 1880, Louis Vuitton takes the decision to make over his company to Georges and, at the same time, offers him a dowry for his marriage with the Patrelle heiress.
Very fond of England since his studies and wishing to conquer the English market, Georges Vuitton opens a first shop outside France in 1885, on Oxford Street in London. This aims not only to sell in England, but also to remind the French people tempted to buy English items that Louis Vuitton products are the best.
Louis Vuitton dies in 1892. His son Georges, helped by the whole family, succeeds him at the head of the empire, which he develops with the same success as the founder.
In 1896, four years after his father's death, Georges decides to pay tribute to him and to thwart once for all those who copy their canvas by creating the Louis Vuitton monogrammed canvas. This is the first time a designer so much highlights his brand on a product. Years later this canvas will become the most counterfeited one in the world. He will also design a tamper-proof lock, challenged by Houdini, the key of which can open the trunks of a same series. Georges Vuitton will continue to lead the Louis Vuitton empire until his death in 1936.
Books : Le voyage : Des temps les plus reculés à nos jours.