Page 8 of 8
CHAPTER 7: YVES CARCELLE, THE DIVERSIFICATION MAN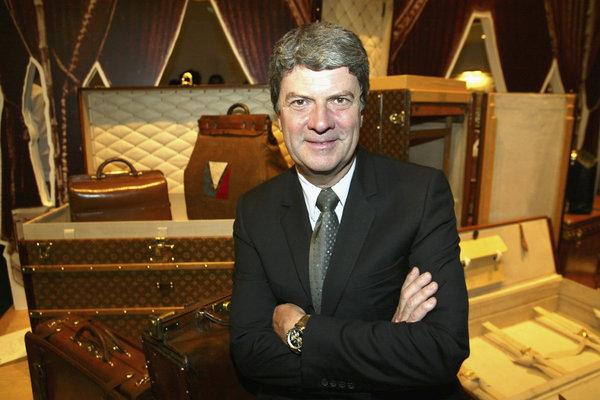 Yves Carcelle
Yves Carcelle was born on 18 May 1948 in Paris. He graduated from both the École Polytechnique and INSEAD business school. By the end of the sixties, he turns towards marketing.
Yves Carcelle starts his career at Spontex and Absorbia. After managing Descamps from 1985 to 1989, he is offered by Bernard Arnault to join the LVMH group as Director of the Strategy, and in 1990 he becomes CEO of the subsidiary Louis Vuitton.
Under his management, the luggage-maker diversifies its ranges of leather goods, starts to create footwear and ready-to-wear, and welcomes Marc Jacobs. In 1999, Yves Carcelle takes the leadership of LVMH's Fashion and Leather Goods Group, which he leaves at the end of 2012 to become Vice-President of the Fondation Louis Vuitton.
His career pathways will be very positive: with the number of shops doubled, the turnover increased tenfold, the expansion to China and a presence in all the largest capitals of the world, as well as the development of the ready-to-wear range with Marc Jacobs, his twenty years of career will have left his mark on the brand history and will have made it the world's first luxury goods brand.
He has died at the age of 66 on 31 August 2014 of kidney cancer.