During an era where the paperback books did not exist, transporting one's books as a bibliophile or writer was a complicated step. Gaston-Louis Vuitton, a lover of literature, decided to take charge of this problem in order to allow everyone to carry their books during their trip, or conversely, to bring back rare editions from the other side of the world.
Secretary trunk with drawers and typewriter stand for writers like Ernest Hemingway and Françoise Sagan or simple trunk-library to carry complete collections like the eleventh edition of the Encyclopedia Brittania, the trunk-library is already present in the Louis Vuitton catalog of 1914 and will exist in various forms.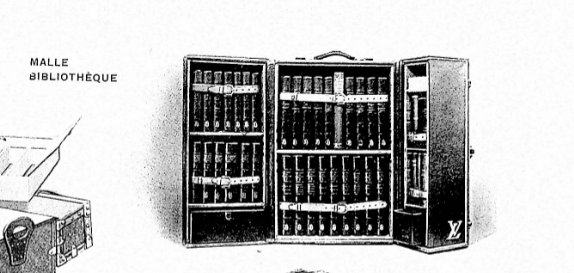 The House Vuitton created with the trunk-library « exquisite little trunks for books. » Which could be put up on a table and become a refined element of the decor by adding volume and become a perfect little coffee table.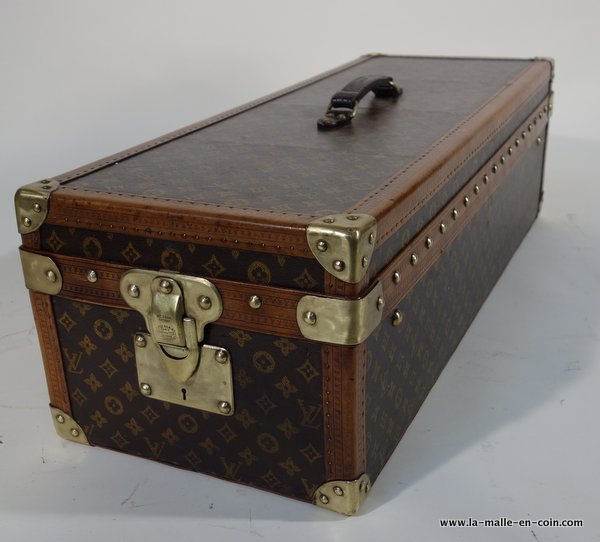 Malle Louis Vuitton travel secretary :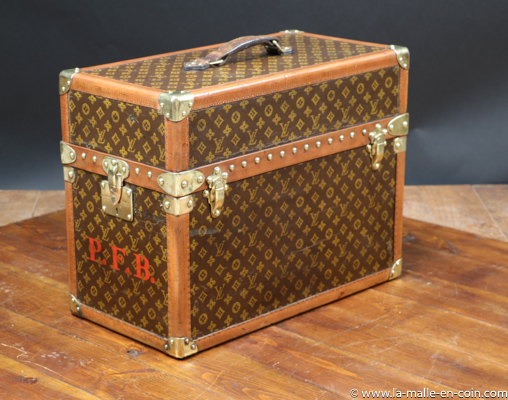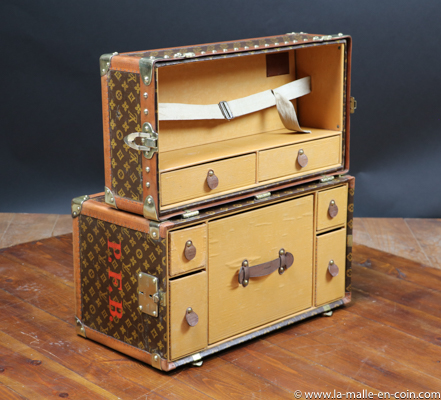 DIMENSIONS :

Height 56CM
Length 61CM
Product Width 31CM
Monogram LV exterior cladding
Monogrammed Louis Vuitton bookcase trunk :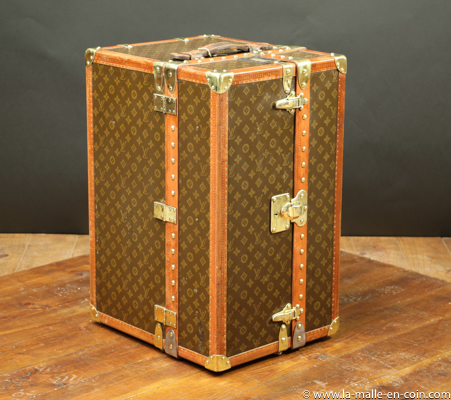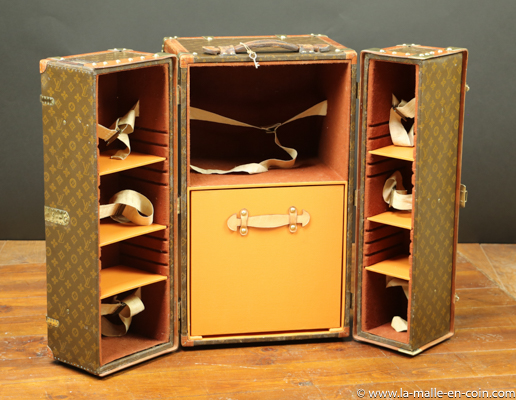 DIMENSIONS :

Height 66CM
Length 40CM
Product Width 46CM
LV Monogram Canvas
We also had the chance to have our hands on an amazing book suitcase !