The trunk Lily Pons is a shoe secretary named after singer Lily Pons. How inspired this mythical trunk?
Born French in 1898, she was naturalized American in 1940. Lily Pons began her career as a light singer in Paris in 1920, then became a lyric singer in 1927 in Mulhouse. When she was beaten by Paris, she went to America, encouraged by the Italian tenor Giovanni Zenatello, who recommended it to Giulio Gatti-Casazza, director of the Metropolitan Opera in New York. As a result of her first role, she instantly became a star in the United States and traveled the country to perform. In the mid-1930s she returned to Europe with the intention of conquering the countries that had previously rejected her..
Lovely and photogenic, Lily Pons accepted the offer of the RKO to become an actress. She shot only three films between 1935 and 1937. The first, Griseries, earned her a star on the Hollywood Walk of Fame. The others met with little success, she gave up her acting career and focused on her musical career. She reappeared on the big screen in 1947 in Carnegie Hall alongside Leopold Stokowski. She died in Palm Springs in 1976.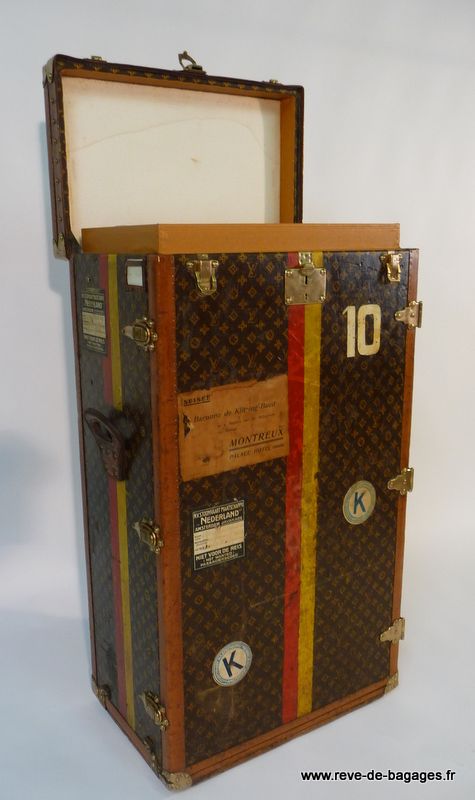 Renowned for being very elegant; Hats, jewelry, furs, clothing and accessories, Lily Pons was particularly known for having the smallest feet of Paris. In 1925, the singer ordered a shoe secretary. His feet are so small and so thin that it is possible to put 36 pairs in a trunk for 30. Each drawer was a shoebox type classic, to carry mules, pumps and sandals without any damage. She could also mix uses; for shoes, hats or dressing her flowers interior..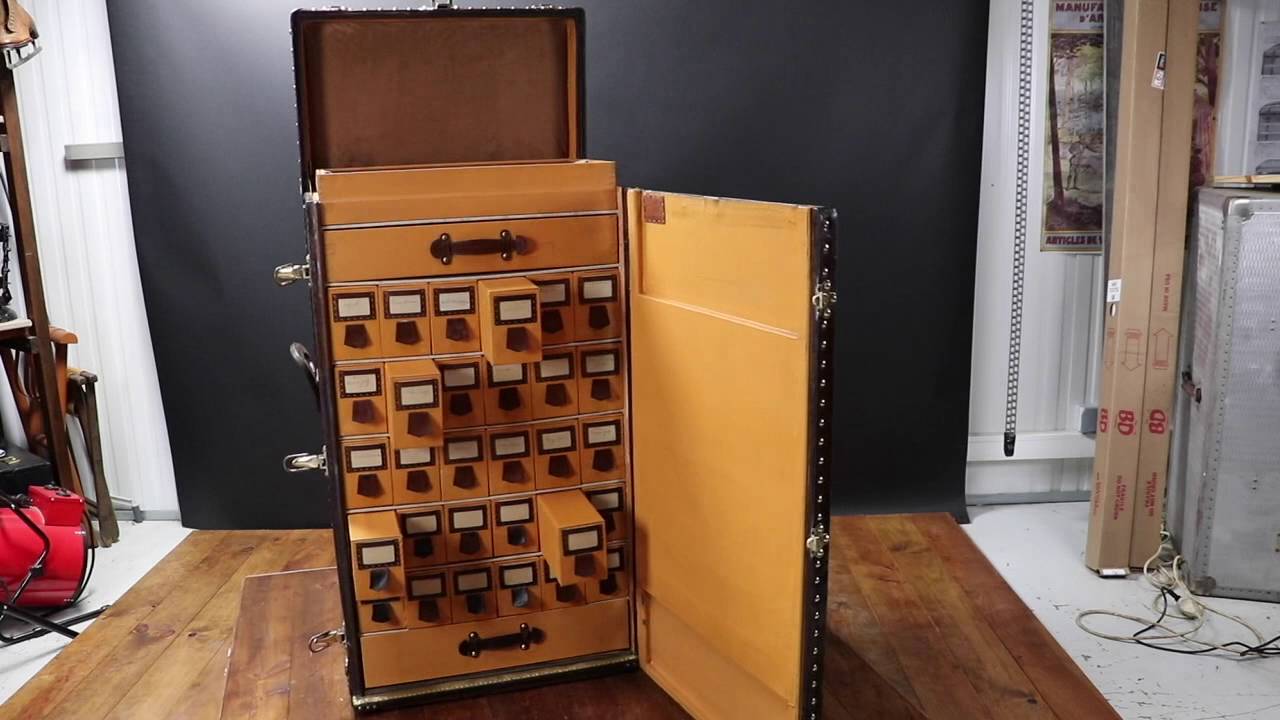 The fashion and luxury press has ripped off this secretary, an absolute symbol of Parisian chic. It was declined in several models: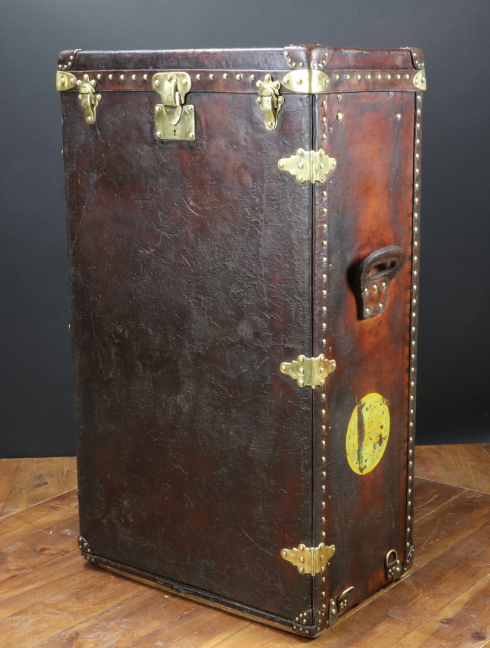 Model 30 pairs
Leather cover,
Height 115CM
Length 64CM
Width 41CM
Opening door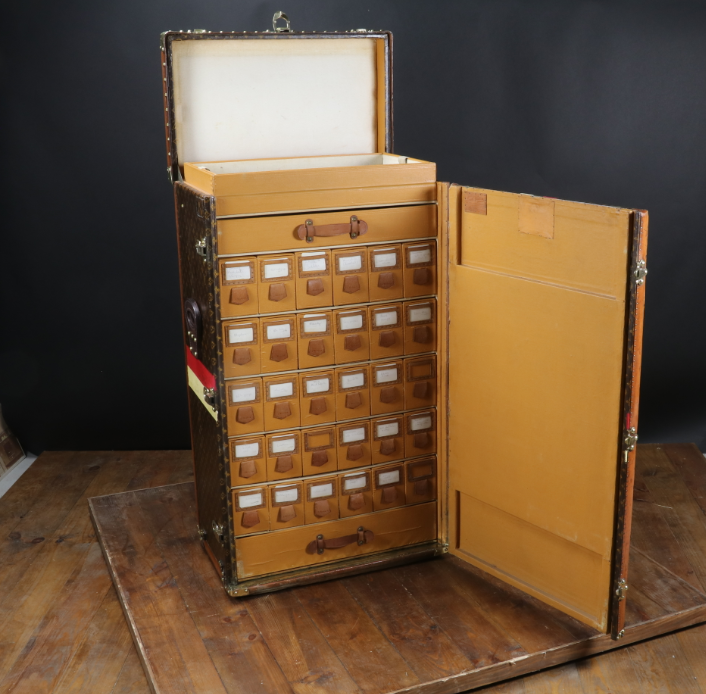 Model 30 pairs
Monogrammed printed canvas
Height 115cm
Length 64
Width 41
Opening door
But the model also exists with boxes of various dimensions (Small: W 9.7cm, H 13 cm, D 35cm / High W: 9.7cm, H 14.5 cm, D 35cm), in 30 pairs, 24 or 12.
And in model with removable door: