Page 1 of 5
Today we will tackle a subject as vast as fascinating: The arrival of trunks-mail at Louis Vuitton. What is a mail trunk and what does it look like? We will try to answer these questions in our dedicated file.
At the origin the trunks were domed; often at the back of carriages for very long journeys, their domed roof allowed the rain to flow easily and not to stagnate on top. First covered with animal skin, then with leather and finally with canvas or sheet metal, they were also heavy, which made them difficult to transport in large numbers.

Domed Sheet Metal Trunk, 1870
With the arrival of train journeys and their standardization, the curved trunk gave way to a new type of trunk, designed to be easily stackable in the carriages, trains and boats and thus be sent by the mailer, which gave him his name; trunk-mail, or steamer trunk in English. Do not make the mistake of thinking that it was made to carry the mail; it would have been simply impossible to lift !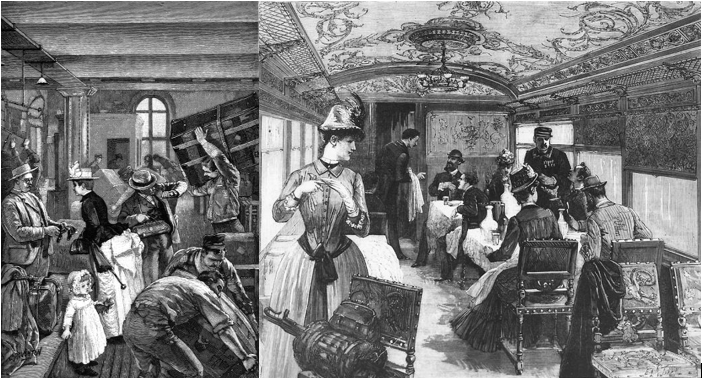 With its flat cover, its large dimensions, its light and flexible poplar wood and its various storage spaces, the steamer trunk is easily distinguishable and is probably the most common trunk on the market. It is also probably one of the trunks that has the greatest number of possible variants.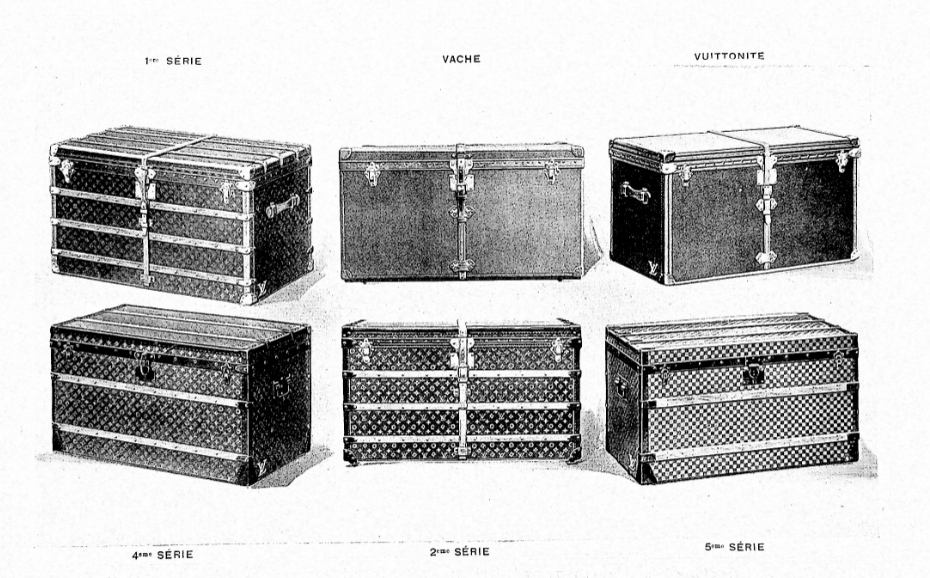 Various steamer-trunk finishes, Louis Vuitton Catalog 1914.