Page 3 of 4
Chapter 3 : Out of the ordinary Wardrobes


In our business, we have the chance to find, over the years, countless exceptional trunks. Among the wardrobes that we had in our possession, here are the most original.

The double wardrobe, with two suitcases. Smaller than standard, it is 115 cm high, 55 cm long and 52 cm wide. It has a monogram canvas stencil. Unlike the others, it has no opening from above..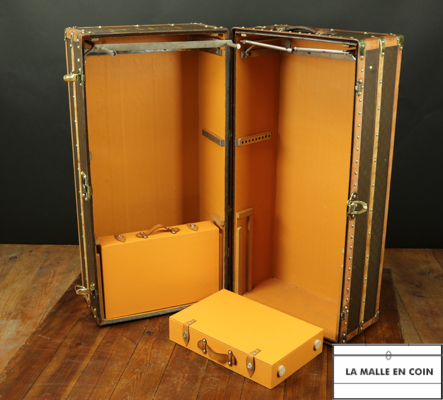 Double Wardrobe, Louis Vuitton monogram, Ref : MTT2018-24

We also have the complete wardrobe, with six drawers, a shoe case, an ironing board and its iron (US electrical system), monogrammed with stencils. It measures 115cm high, 65 in length, 55 in width. It is a trunk that always surprises our customers because of its originality.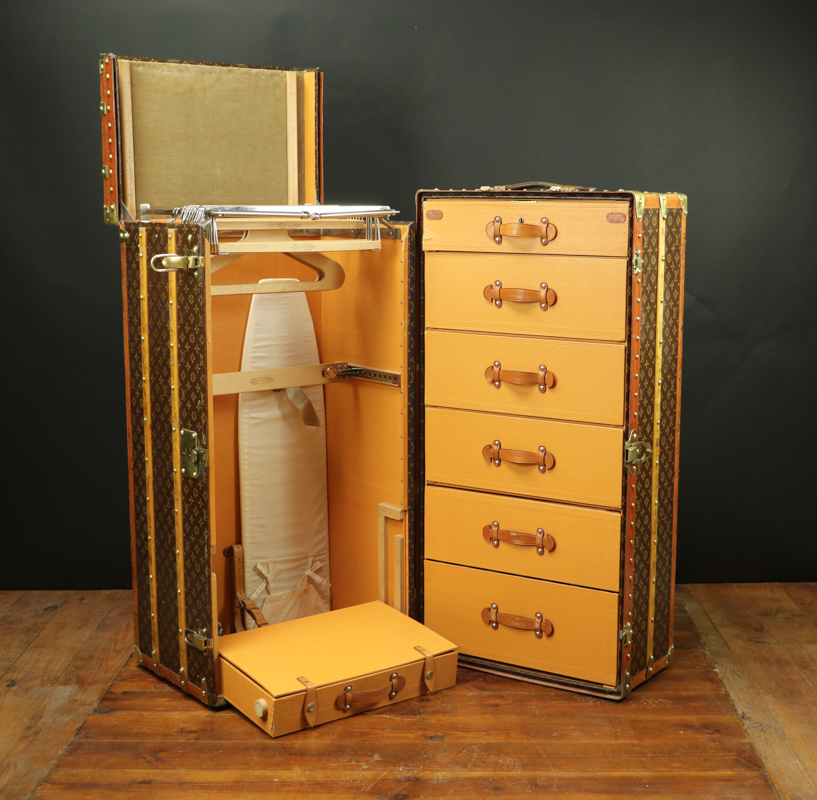 Wardrobe with its iron-table and iron, ref : MTT2018-13

The following wardrobe is one that has brightened our curiosity. This is a wardrobe that seems to be more banal, with its four drawers and side wardrobe that fall into the standards. But once the drawers are removed, you can discover two secret drawers that open at the back of two normal drawers. Was it to store money, safe from thieves? Or maybe to hide important documents...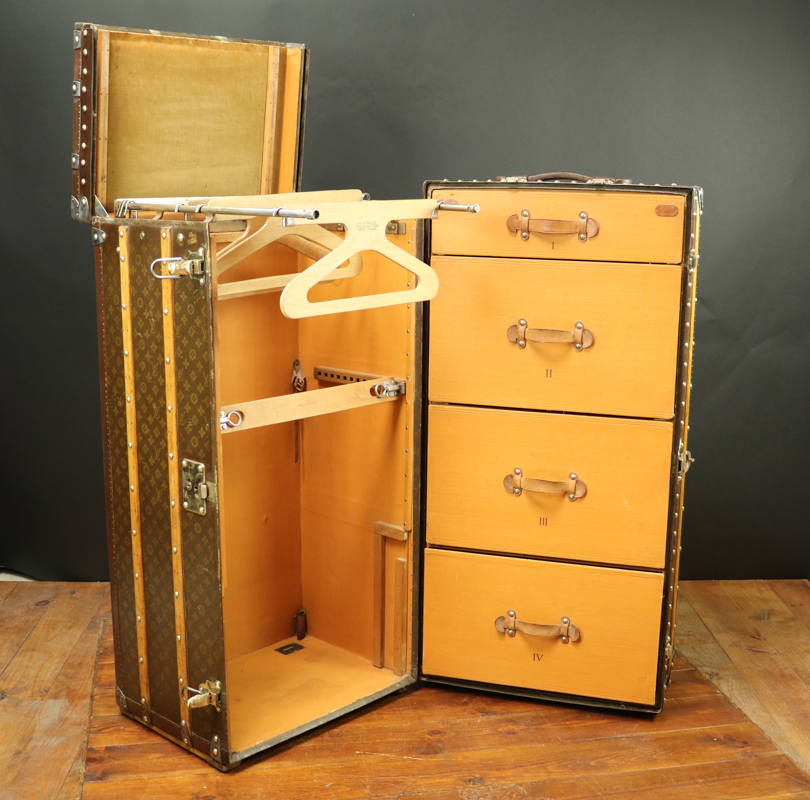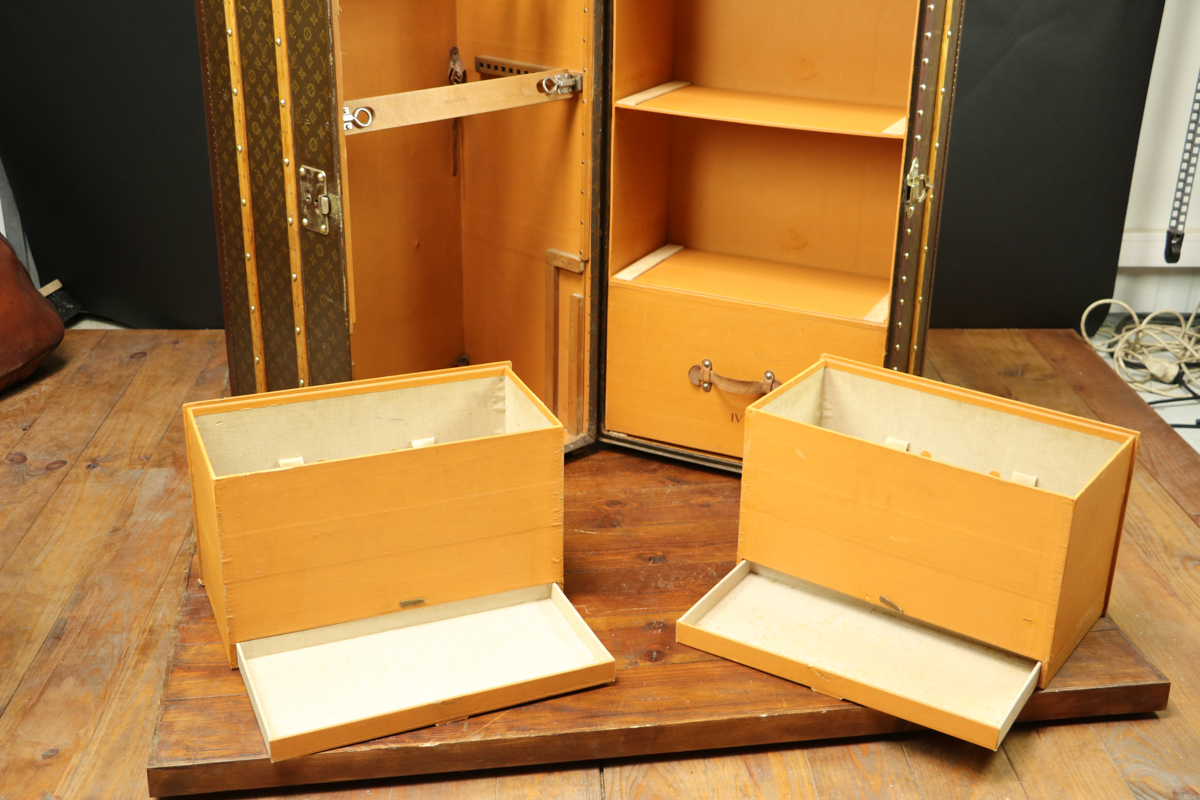 Wardrobe with secret drawers, stencil monogram. Ref : R2563.
The Louis Vuitton Revolving Wardrobe is a unique wardrobe trunk. Equipped with three doors, it opens at the same time from the top and at the front to access the wardrobe but also, once returned, at the back to access several drawers dedicated to storage.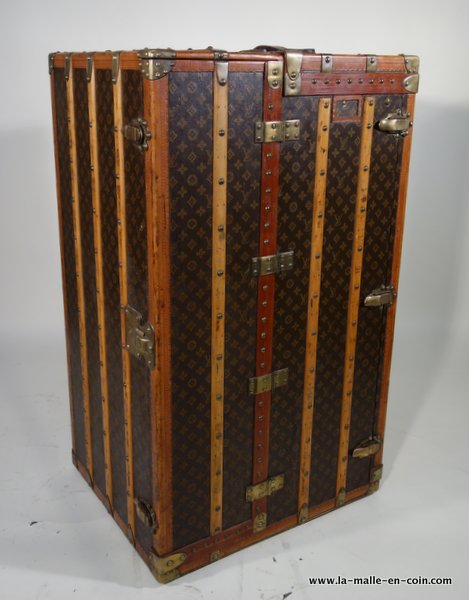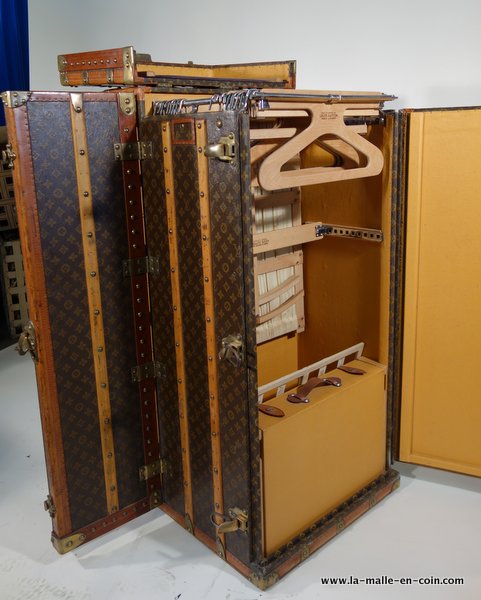 Rotating Louis Vuitton's Wardrobe, stencil monogram, Ref : MTT2015-36