The legendary brand PRADA
https://www.prada.com/fr/en.html
Founded in 1913 in Milan by Mario Prada and his brother, Martino Prado, was first established under the name "Fratelli Prada" as a small leather goods company and importer of luggage from England. From 1980 onwards, the brand diversified into ready-to-wear and became a major luxury brand thanks to the impetus of its young, creative, avant-garde and zeitgeisty label of Miucca Prada, the founder's granddaughter, within the brand.
Today, Prada is undoubtedly a reference brand in the fashion world with codes of elegance, know-how, elitist and arty.
Prado's collections highlight silhouettes that combine sober cuts, baggy fabrics, unusual and eccentric patterns
In addition to ready-to-wear, the brand has also made a name for itself through the development of accessories such as handbags.
Through its defined lines and contemporary design objects, the brand has established itself as a reference in luxury: "to wear Prada is to be chic while being quirky".
Iconic pieces:
The nylon bag:
'I always want to mix the industrial way of doing things with the heritage of the past, the artisanal tradition,' Maria Prada explained before launching the nylon bag. It is for the very first time in the luxury world that nylon will be put forward. Black in color, decorated only with Prada's signature triangular metal plate, this backpack nicknamed "Vela" was a phenomenal success, especially among it-girls. Since then, it has been reinvented in many colors and shapes.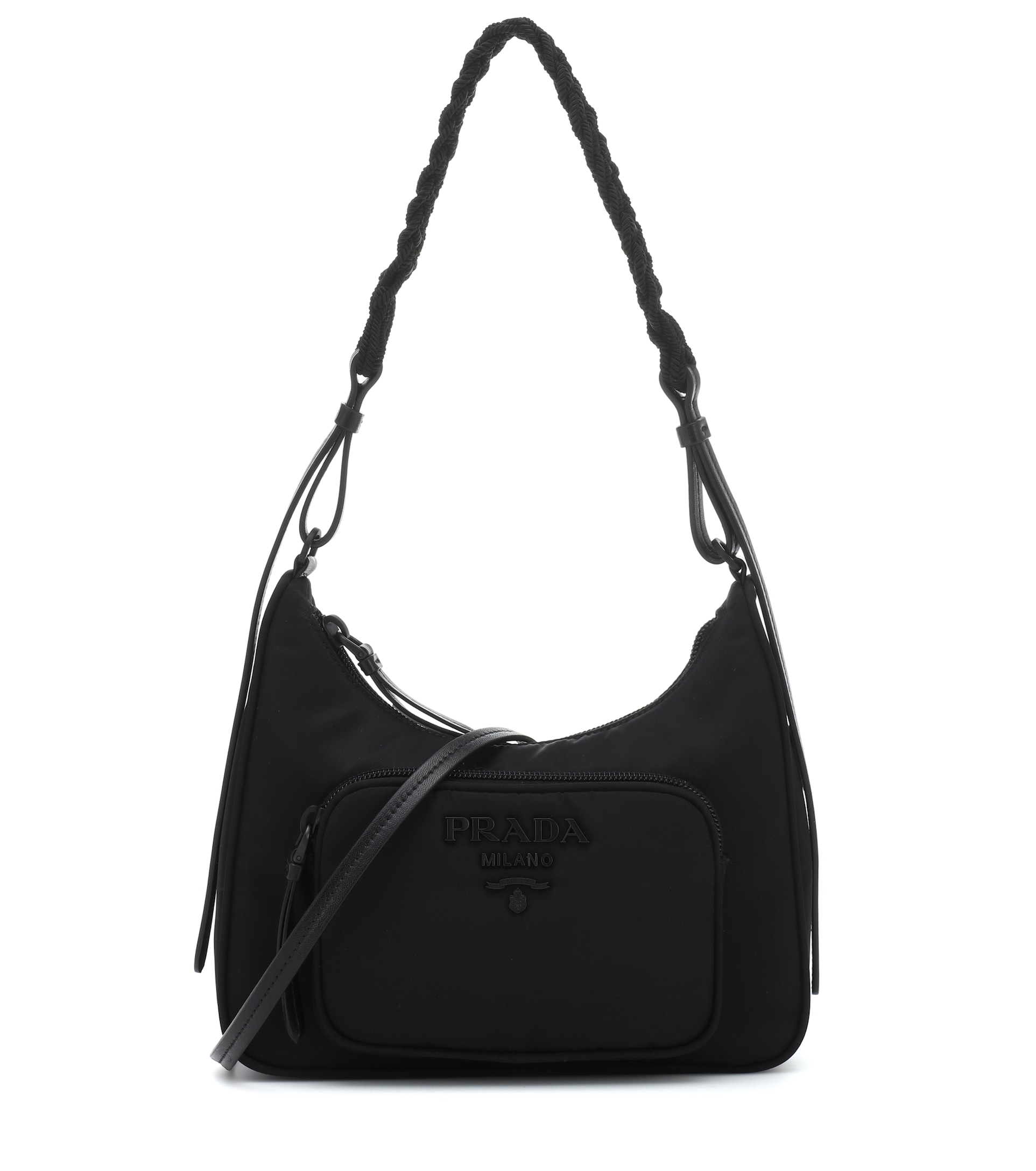 The mini bag in Saffiano leather: dressed with a border in Saffiano leather, the iconic material of the brand, the Saffiano calf leather is hot pressed, hence these particular stripes. Water repellent and anti-scratch, it was used for the trunks of the royal family. And this leather, light and resistant, allows the bags of the House of Prada to retain their curvature. Its minimalist design is enhanced by its metal triangle logo on the front. It has a sleek, contemporary and versatile silhouette.