The hardware in a trunk is called jewelry.
It is all the metal / brass parts that compose it. The hardware represents all the ingenuity of the trunk makers of the time, to create a solid structure.
We have chosen to develop this theme in an exploded view of the trunk.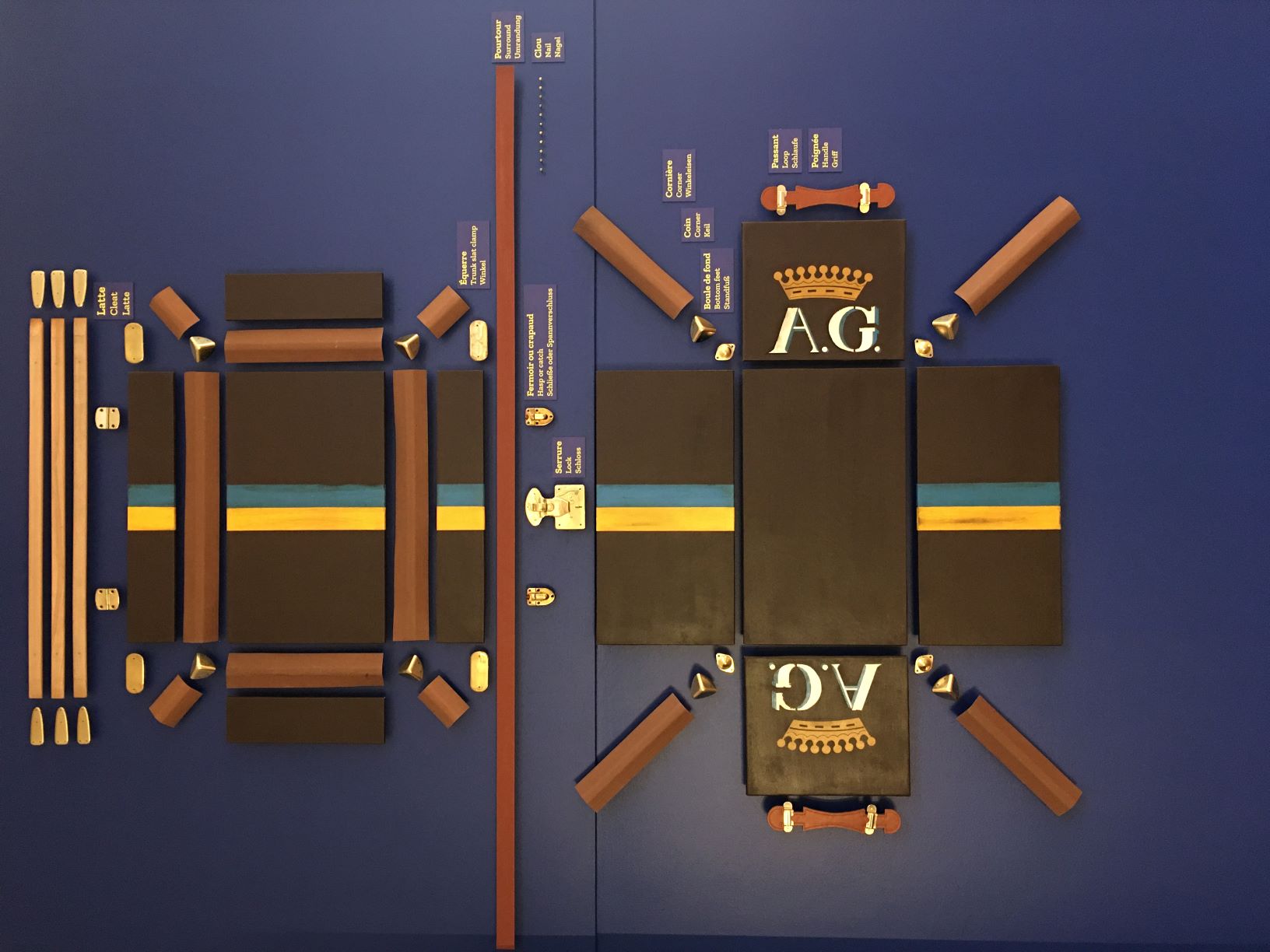 The lower part corresponds to the bottom of the trunk and the upper part is the lid, everything is developed to note and identify each element of the trunk.