Burberry, the iconic tartan house: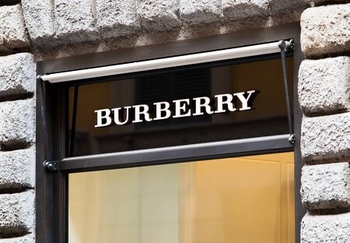 Founded in 1856 by British tailor Thomas Burberry, Burberry specializes in the manufacture of luxury men's coats and raincoats for a wealthy and demanding clientele.

His catalog having extended over the years to women, children, accessories, bags and luggage, his plaid pattern and his trench coat made him famous.

The idea of ​​creating raincoats came to him when, as a young sportsman of 21, he suffered from precocious rheumatism, his doctor advised him not to wear his rubber raincoat anymore because it did not allow the perspiration to escape. He then decided to specialize in the creation of sports and outdoor clothing, made of gabardine, a fabric that protects against the cold, is resistant to rain and is very good for use. A precursor of gabardine, it revolutionized the making of rain gear, hitherto heavy and uncomfortable.
With the development of the "swinging sixties", Burberrys has become Britain's most popular luxury ready-to-wear brand. Basic products such as the trench coat, the Piccadilly raincoat, the beige cashmere scarf have all been relaunched, notably with the famous checked lining known worldwide today.

The brand has been careful to showcase British celebrities in its advertising campaigns including Kate Moss, lily Donaldson and Emma Watson. Burberry has become known for its avant-garde side and its strong vision of the world. Both chic and understated, its lines define the identity of the British-style brand.
In 2016, the brand was recognized as a "leader in the textile, clothing and luxury goods sector" by the Dow Jones Sustainability Index.

The check pattern: Created in 1920, the checkerboard print was first used as a lining in its rainwear collections. Occupying an important place in the brand's campaigns, it has since been used on ready-to-wear collections and revisited in several versions.