We are happy and proud to announce that, by ministerial decision of 14/01/21, we have just been labeled Entreprise du Patrimoine Vivant, a mark of the French Ministry of the Economy, Finance and Industry, implemented place to distinguish French companies with artisanal and industrial know-how of excellence.
This label brings together manufacturers committed to the high performance of their profession and their product. The companies labeled Living Heritage Company are characterized by:
- The possession of a specific economic heritage, resulting from manufacturing experience
- The implementation of a rare know-how, based on the mastery of traditional techniques

A highly coveted distinction that honors the culmination of unique know-how since 2005.
Entreprise du Patrimoine Vivant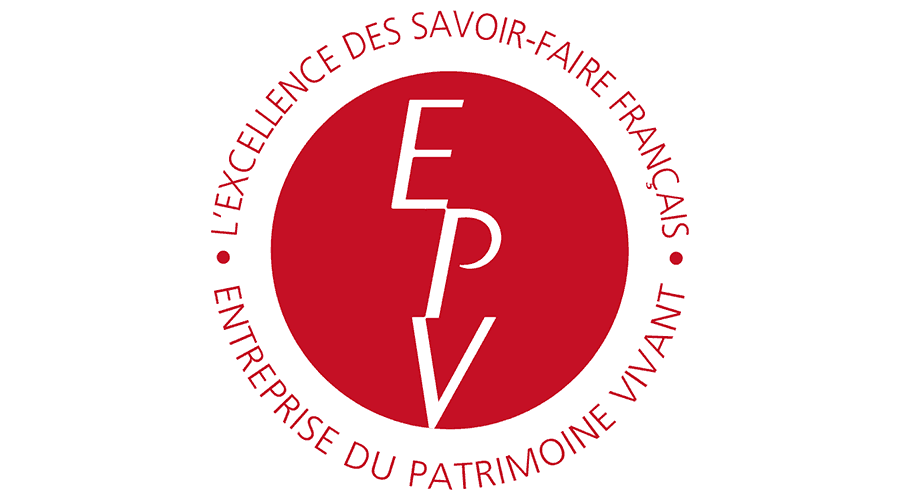 Thus, we are the only old luggage restoration company to obtain this label of excellence. This validates more than a know-how, an approach in the work, that of working with period materials, with the gestures of yesteryear, this for almost 20 years, which allowed us to acquire the experience, essential in this profession.
In restoration, in manufacture, we knew, while remaining in the tradition of the trunk makers of the XIXth century, to innovate the approach.

Because we have specific and rare economic assets (equipment, technical and historical documentation, remarkable customer network). The objective is to label everything that contributes to enhancing the heritage, that is to say the rarity, notoriety and originality of products. Companies must also have rare and notorious know-how. Mastery of traditional techniques requires special skills that cannot be acquired through normal training. The professional gesture, the technique of the gesture are the object of the protection offered by the label. The last criterion is the reputation of the cultural dimension of the company (way of working ...) and the age of their geographic location.
Unlike Japan where the equivalent concept is the "national treasure" which applies to people with unique know-how that they are responsible for passing on, France has chosen to apply this concept to companies. This terminology "evokes the idea of ​​a whole common to a large number of people, transmitted from generation to generation, benefiting or requiring special protection to allow its conservation or prevent its disappearance.
The "living heritage company" (EPV) label was created by article 23 of the law in favor of SMEs of August 2, 2005. It can "be awarded to any company that owns economic assets, in particular composed of a rare, renowned or ancestral know-how, based on the mastery of traditional or high-tech techniques.
It is an honor to represent this label today.

Our business and our passion are restoring old luggage and creating new ones, respecting the original materials of each piece of luggage and applying the methods of the old trunk makers.