Page 3 of 14
Flat top trunks
Easier to pile up, flat top trunks are most often coated with oilcloth in their original condition.
➡️ Discover our article about Louis Vuitton Steamer trunks
➡️ Find some flat trunks on our website.
1912 Moynat trunk
This trunk (see the picture below) is typical of the flat top production from the 1900s on.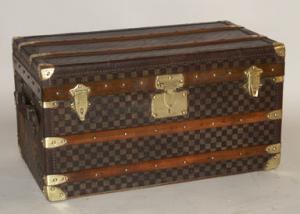 Steamer trunks
➡️Read our article on Vuitton Steamer trunks, and discover their distinctive features. Steamer trunks for men or ladies, canvases and finishing touches, arrangement advices...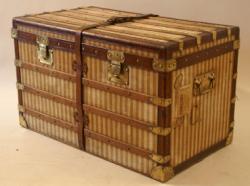 1890 Moynat trunk
High trunks
Cabin trunk





Other examples