This beautiful curved trunk allows an interesting storage

It is an arched steamer trunk.
The bending was carried out in an oven (heat and water vapor) and represents the trunks created mainly in Alsace, Germany and Eastern Europe. The bending uses the same process as the back of Thonay bistro chairs: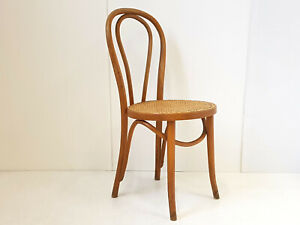 The wood is flexible (poplar) and the oven technique allows the wood to bend, without breaking it, against a mold - then it is put to dry, to keep the roundness.
The steamer trunk format allows a large storage space